CARNIVAL
Live the Carnival your way
For each person Carnival has a different meaning. If you think of the Rio de Janeiro Carnival, there are feathers, samba and lots of glitter. In Venice, on the other hand, wearing masks, wigs y luxurious accessories that fill the place with class. In Spain, carnivals are dreamed of in many places, but they take on special importance in places like Las Palmas de Gran Canaria, with all kinds of contests and events, and Cádiz, where the magic of disguise pairs with the scathing language of the chirigotas.
But what unites us all is that at this time of year we forget the problems during this week to celebrate it in a big way with color, joy, fun and frenzy.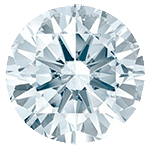 Original children's costumes
Imagination has no limits!
This week schools allow children to express themselves through their imagination and recreate the adventures of their favorite characters. For the little ones, Carnival week is pure fun and joy and there is no child who is not waiting for Carnival Friday to go out and do the parade.
TV and cinema are a great source of inspiration, the little ones will be able to have the strength to Hulk or Captain Marvel, as well as becoming the protagonist of Encanto, Mirabel. For those who dream of a ideal world could be one of the Disney princesses. As they can also transform into one of the puppies of the Canine patrol or in Marinettete of Ladybug and yell Tikki points out!
In Menkes you can choose the theme that you like the most: animals, trades, stories and much more!
Adults can dress up too
Life is a Carnival... Enjoy it!
Getting into the skin of other characters is a real blast and with Menkes you will have the possibility of being everything you set out to be. We have plenty of original and fun costumes, you can create an authentic cosplay.
costumes inspired by series, movies and video games are always the most requested, among them: The House of Paper with his red jumpsuit and the famous vendetta mask or the sought after suit The Squid Game. Although the characters of the recent releases are always very requested, for example Spiderman y Cruella de Vil. A classic that never goes out of style are the superheroes and villains for those who want to show their strength and courage.
For those of you who have always wanted to be a true Disney Princesses and meet your Prince Charming, we have costumes that you will love: Cinderella, Snow White, hilt, Anna, all!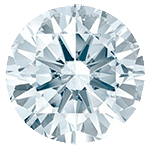 Accessories and complements for unique costumes
In the costumes, aaccessories and accessories are the key to success. what will become of Darth Vader without his helmet or Batman without his mask?
We not only have costumes, also masks and masks, wigs, makeup and all kinds of accessories to live an unforgettable Carnival.
Fill this fun party with color and joy in which everyone enjoys becoming their favorite characters.
Costume rental: a great option
Let the carnival party begin!
Are you looking for a period clothing or Suit spectacular? The rental section is for you. At Menkes we have exact and faithful replicas of real life and also of history, the result of a concern arising from books and documents of all time.
Costume rental can be a great option to go out and enjoy the debauchery that Carnival entails.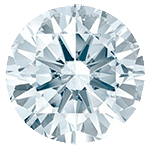 What would Carnival be without Drag Queens?
With the premiere of Drag Race Spain at the door, we can enter this world and see that there is nothing more spectacular than them, the drag queens. Spectacle and daring over many centimeters in height in some boots that from Menkes we also elaborate. It is an honor to get on stage with these Carnival queens.
Not in vain, Gran Canaria is one of the most famous Carnivals in the world, with five centuries of tradition behind it, and every year it brings together thousands of people who passionately experience this spectacular festival, which has another of its highlights in the Drag Queen Gala, in which we can enjoy the spectacular Menkes platforms that many of the participants wear.
CONTACT FORM